BlueForce SpeedForce Accessories
BlueForce
Straight Accessory

The straight accessory (art.50V003), named also linear extension, is a mechanical accessory that applies sturdily to the instrument and allows to take measurements (as required in the former EN12453) at specific distances: 30cm and 50cm.
The straight accessory is useful for all kind of closures: horizontals, verticals and shutters.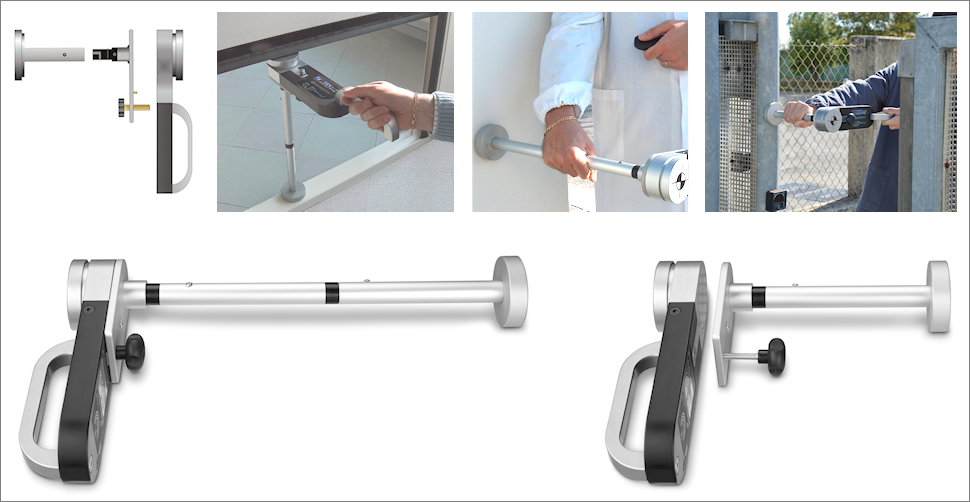 Angular Accessory

The Angular Accessory (art.50V004), named also angular extension, is a mechanical accessory that applies to the instrument (by means of the straight extension) and allows to do measurements
(as required in the former EN12453
)
at
distances that varies
from 1,4 m to 2,6m.
The angular accessory is useful to measure sectional, vertical and tilting doors (that are normally very high) and also for the barriers, where the instrument must be positioned at 45°.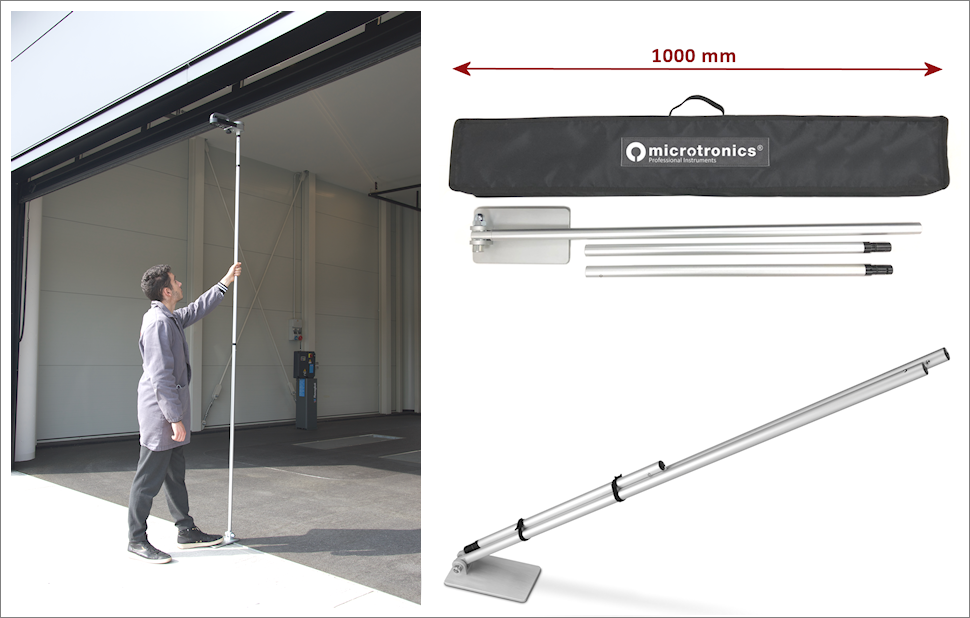 Vertical accessory
The vertical accessory (art. 50V012) allows to do impact force measurements on vertical doors (sectional or tilting doors).
The accessory bears the instrument at the height required by the regulation EN12453 (normally at a distance of 500mm or 300mm from ground), besides it is possible to insert one or more pieces included with the Angular Accessory to reach up to about 2,2m.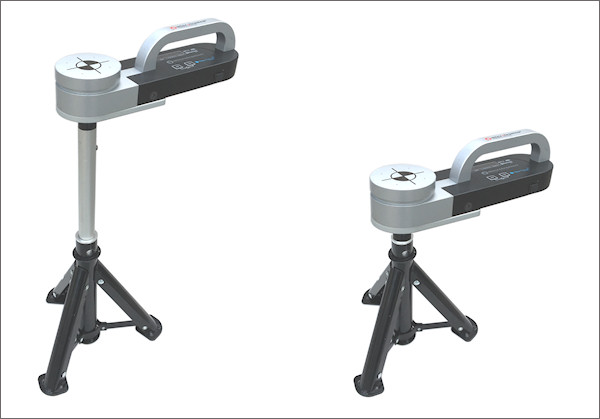 FTP Thermal Printer

The thermal printer is equipped with a long-life rechargeable lithium battery, and is also very compact and conveniently transportable inside the instrument case.
Wireless-Bluetooth transmission allows quick data sending of the tests performed via the BlueForce Smart (or Upgrade) device; the test report is printed already partially compiled, and can later be completed with the user's data. See Technical Characteristics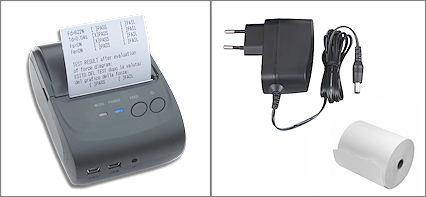 Extreme Carrycase
Extremely sturdy carrycase that can contain the instrument together with the straight extension (art.
50V011
).
Its principal technical features are: the high protection against impacts (breach/crush), protection against liquids (flotation), closing zippers of steel and security valve. Its utilization is recommended to people working in building sites