Upgrade Smart Pro - Update your instrument
Services
Turn
your old instrument into the new
BlueForce Smart Pro
!
You will get the most advanced technical features!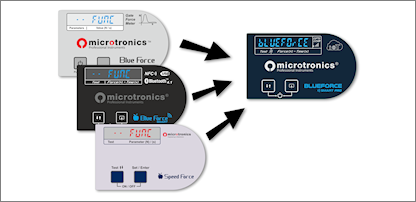 What changes in your old instrument
New hardware board with IoT technology
Activation of internal clock with date and time
Blue carrycase and blue display
GSM and GPS hardware with integrated SIM card
Rechargeable Li-Ion battery with USB cable
Access to CLOUD portal (free of charge for the first year)
Measuring point saving function
Parameters evaluation according to EN12453
Multi-platform visualisation (smartphone, PC)
Dynamometer function (continuous measurement)
Saving of instrument position (right, left)

N.B.
only available for models with USB port
Transform your old instrument into the

BlueForce Smart Pro !

You will have the most advanced technical features:

On-line booking