Impact Force Measurements on Automatic Gates - EC Conformity
Conformity
EC Marking Obligation - Automatic Doors Conformity
In order to place automatic gates and motorised doors on the market, the EC Marking and the Declaration of Conformity are required, which are unequivocal conditions for compliance with the current Machinery Directive 2006/42/EC. Compliance with the Directive obliges manufacturers, installers and maintainers to have a thorough knowledge of the regulations. For this reason, professional technical training is recommended, but not only that, for several years now automatic doors have had to be supplied with the Technical File, hence the production of certification documents.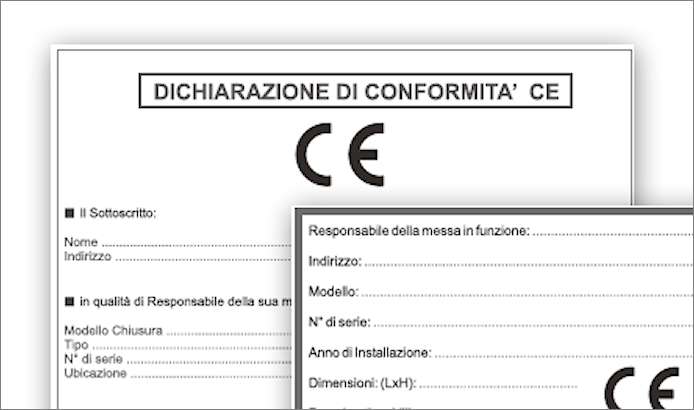 Impact and crushing force measurements of doors and gates
During installation and maintenance operations, various checks must be carried out regarding the safety of the door. First of all, it is necessary to use the instrument to measure the crushing forces between the edges of the moving leaves.
Each type of door must be measured according to the EN12453 standard. With
BlueForce Smart, the software and the Web APP
, it is possible to carry out force measurements while keeping the exact regulatory references under control.

Download the memo for force measurements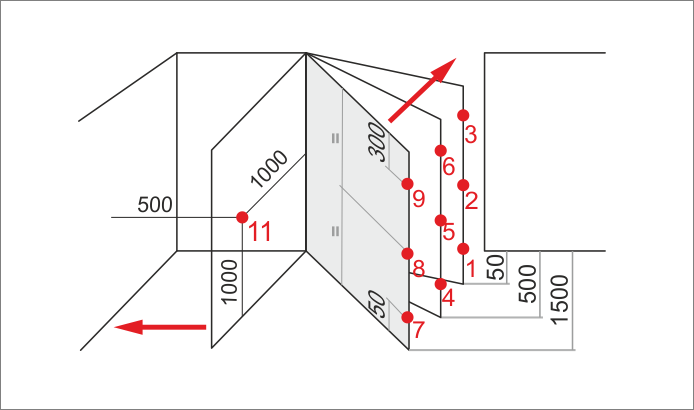 Directives and Standards relating to electric doors and gates
The European legislation that establishes the rules for the construction, marketing and conformity of automatic doors and gates is of fundamental importance for those working in the sector. In the section on Standards you can consult the list of the main Directives and the guidelines for the safety in use of automatic doors.