UK Standard DHF 013
Conformity
The DHF TS 013 standard
The measurements points required in the
DHF TS 013 standard are very similar to the ones of the
EN 12453
regulation, however some measurements that are to be taken on automatic gates have been simplified. Only four kinds of gates are considered:
-Sliding
-Swing & folding
-Road barriers
The swing gate, like the folding gate, requires only 7 measurements in the 3 indicated points H and at fixed distances D. (see image)
Despite the simplification of the impact force measurements, the
DHF TS 013
standard
(previous 011),
describes carefully the controls on the safety concerning the mechanic of gates and doors (hinges, heights, protrusions) and the impact/entrapment hazards in the leaves of the gate.
The regulation
DHF TS 013
(previous 012),
is the reference standard for power operated doors. Also in this case the number of measurements has been reduced if compared with the ones required by the European regulation
EN 12453
.
For example, for the horizontally moving doors are required 7 test positions, and in the vertically moving only 3.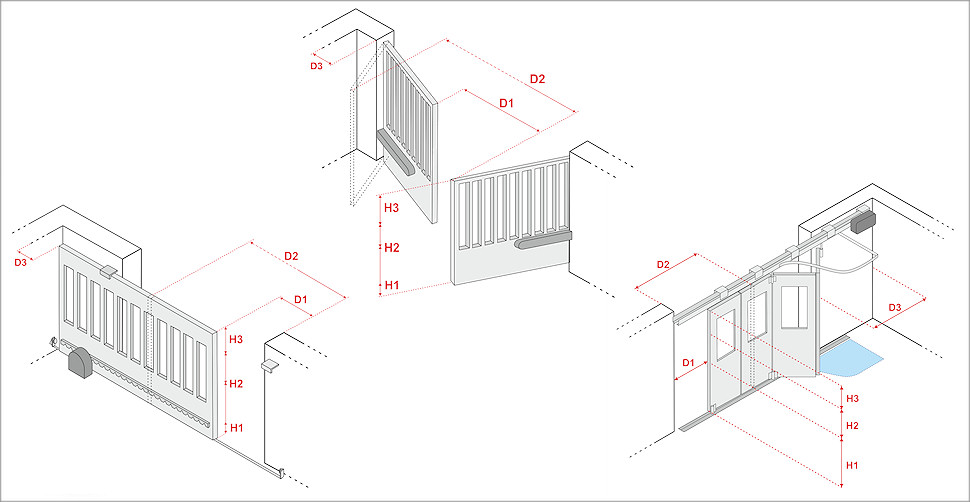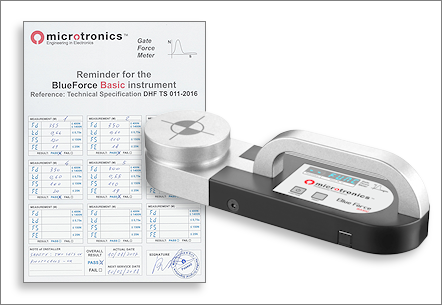 We remind that with the purchase of a
BlueForce Basic kit, you will also have a practical
PDF
file to print that allows the writing down of the measurements taken with extreme simplicity; besides all the measurements points are represented in a graphic reminder valid for all the kind of gates/doors described in the standards DHF TS 013.
DHF TS 013
UK Regulations for automatic Gates and doors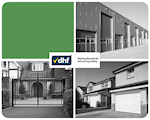 Code of Pratice for safety
Legislation affecting supply, installation & maintenance
Guidance for Owners and Managers
-> Powered gates
and Traffic Barriers